The representative of the company "Heliant", Vukašin Radulović, spoke at the conference "RISKS OF THE NEW AGE: TWO YEARS OF THE PANDEMIC – Are new business models a permanent state, what risks do they bring and how such risks should be overcome?", held on June 23 in Belgrade.
Through panels and constructive discussion, the conference attendees aimed at reviewing all the risks threatening business in the changed economic environment, types of potential protection and its implementation. The panel "Trends in overcoming health risks for employees and companies", which addressed current topics from the digitization of healthcare, such as telemedicine and artificial intelligence, was attended, in addition to Radulović, by Dejan Kovačević, advisor for digital healthcare at the Office of the Prime Minister of Serbia, Denis Jašarević, Chairman of IN2 Group and Irena Pavićević, head of the Personal Insurance Department from Wiener Städtische. Vukašin Radulović spoke about the experience the company had in the process of implementing its software in more than 270 healthcare facilities and 70 laboratories, its advantages and the satisfaction of existing users, about the telemedicine project and about the challenges brought by the digitization of the health system.
Continuous advancement of technology and constant changes have imposed the issue of the necessity of introducing new systems in business operations of healthcare facilities and laboratories. The conference was also an opportunity to announce the next steps that could be expected in the technological development of the "Heliant" company after the successful implementation of the "Telemedicine" project.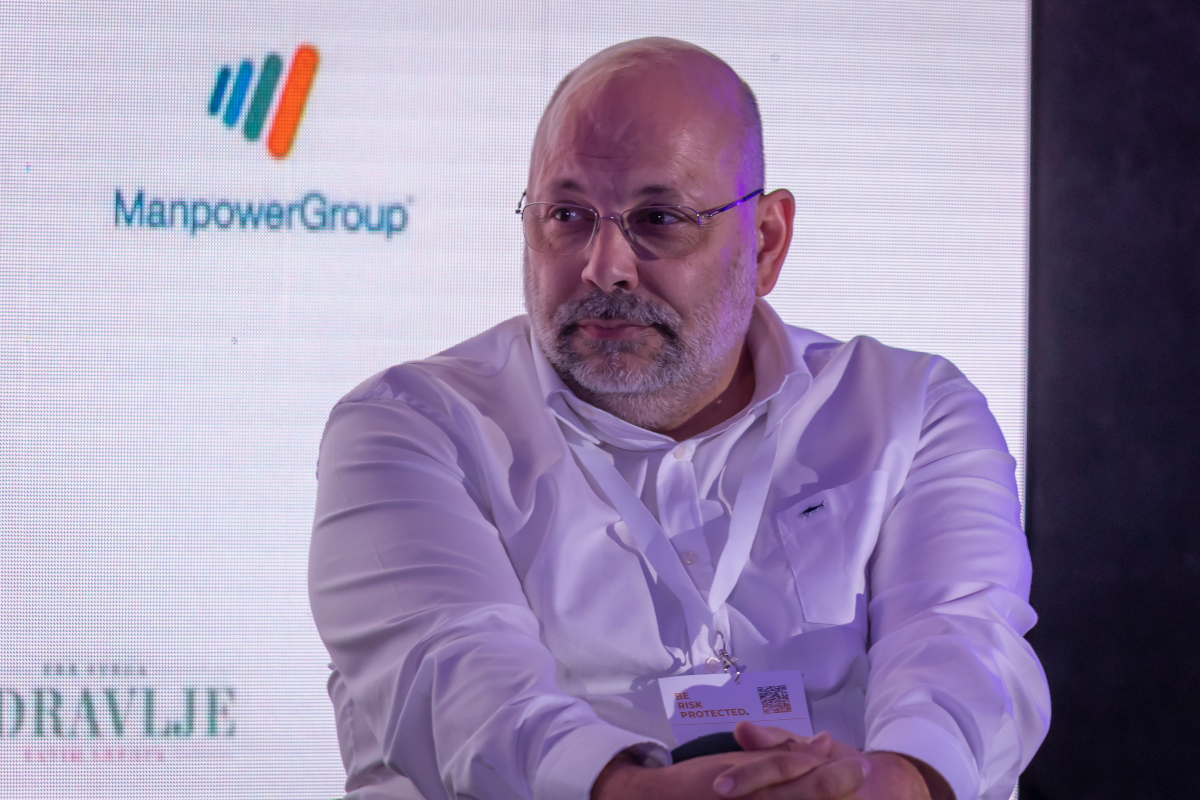 The conference was opened by Željko Jović, vice-governor of the National Bank of Serbia, and Jovan Protić, national coordinator of the International Labour Organization for Serbia, delivered an introductory presentation on how the remote and hybrid work model affected company profits, business strategy and regulations on labour relations.
In addition to the participants of the above panel at the conference, health risks were discussed by the representatives of the insurance companies UNIQA and Globos, representatives of the private medical facility Acibadem Bel Medic, representatives of the world's leading broker in insurance and consulting in the area of ​​risk management Marsh, as well as the representatives of the first well-being platform for companies in Serbia Resilient.
The representatives of the company Sky Express spoke about information security, and the representatives of the company COMING Computer Engineering spoke about Cloud technology.
At the end, the representatives of the law office of TSG and HR company Man Power answered questions about the legal framework and the necessary regulatory amendments due to the changed way of conducting business operations.