During the meeting that was held this year in the premises of the company "Heliant", schoolgirls had the opportunity to get acquainted with information technologies in healthcare and "Heliant" products used by healthcare and other facilities.
While conversing with women engaged in programming, science and research, reporting and project management at "Heliant", the visitors had the opportunity to get details from their careers, the challenges they faced in this industry, working with colleagues and why they had chosen those job positions. More details about this is available on the podcast "Destination – Occupation and Profession", managed by 8th grade schoolgirls of the Elementary School "St. Sava" from Belgrade
During the visit, the girls were familiarized with the eRegistration module in the Heliant Health Information System, which was used during medical examinations to enrol students in high school. Also, through an interactive approach, the visitors had the opportunity to get familiarized with the principles of design and participate in changing the interface of the mobile application. ne of the topics was the future in information technologies in healthcare. Through active participation in communication, the girls expressed their interests, wishes and doubts regarding the choice of profession, but also presented some of their innovative entrepreneurial ideas.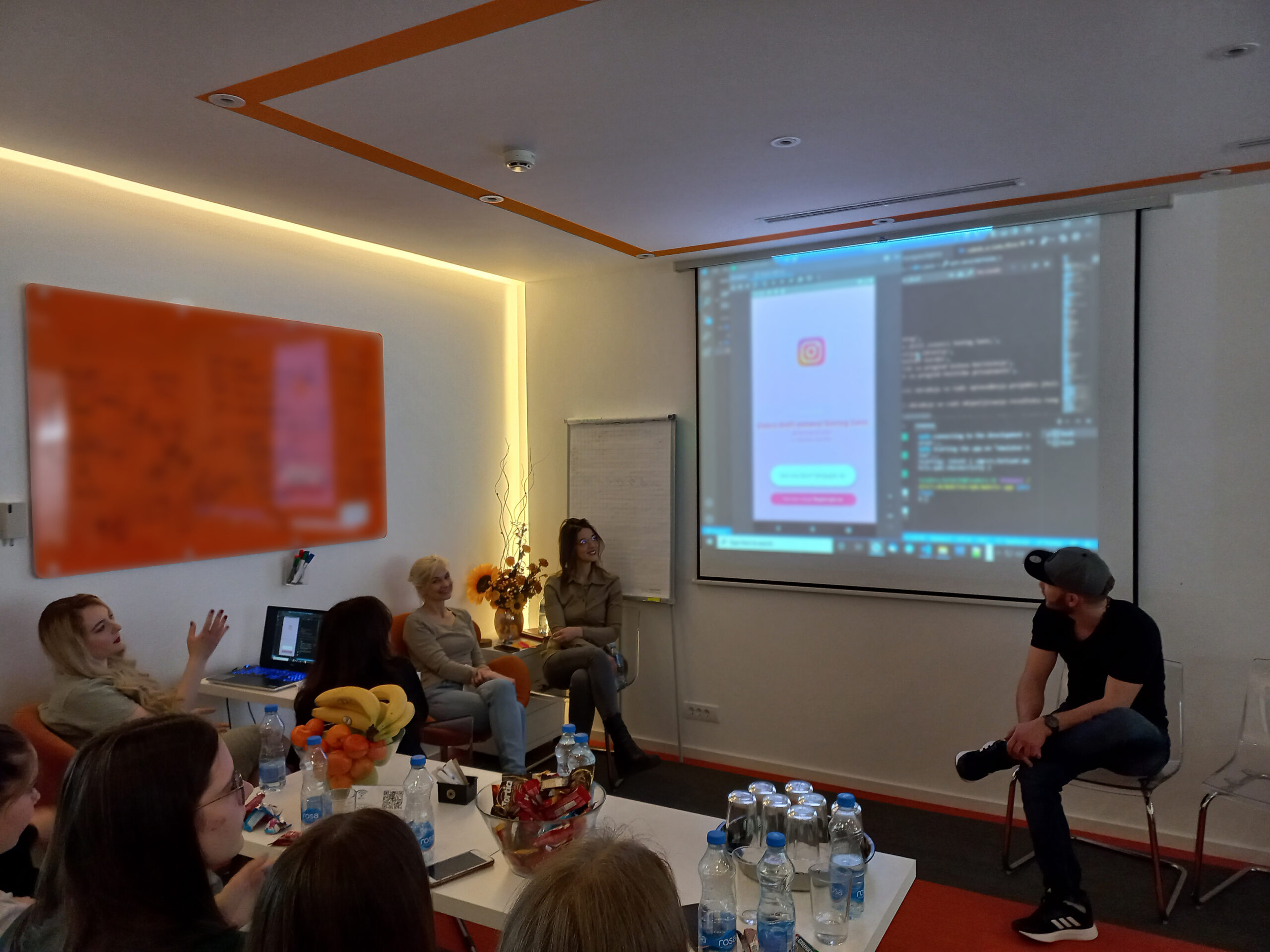 The event "Girls' Day in the ICT sector" has been organized for the 12th year in a row in cooperation with companies in the ICT sector, with the aim of motivating girls in the final grades of elementary school to discuss their future professions with women who perform managerial functions and who are engaged in entrepreneurial activities.
The International "Girls' Day in the ICT Sector" is organized by the Association of Business Women of Serbia, and institutional support is provided by the Government of the Republic of Serbia – with the honorary patronage of the Prime Minister Ana Brnabić , Ministry of Education, Science and Technological Development, Belgrade City Assembly, Commissioner for the Protection of Equality, SME WEEK, ITU.