HELIANT has recently launched a new product that allows healthcare facilities to keep medical and business documents without their own server resources and IT support. The new health information system Heliant Cloud is a modern, simple and affordable solution specially convenient for small and medium-sized private medical practices
Heliant Cloud is a health information system for scheduling examinations and keeping protocols where the patient's file with all its documentation is kept in an electronic record.
Users of the Heliant Cloud information system do not need to use their own server and IT support. The product is set up in cloud technology, and Heliant is in charge of resources, as well as security and data protection.
Heliant Cloud users can generate various statistical reports, such as reports on the number of examinations, services provided and patients with specific diagnoses.
Our motto is "Patients are all you should pay care to! Rely on HELIANT Cloud for everything else!" and that is why we invite you to schedule a presentation and explore all the possibilities of our new product.
The software solution includes three roles: system administrator, physician and medical technician.
A medical technician has the role of entering new patients, browsing data for existing patients, scheduling examinations, printing and issuing documents, etc.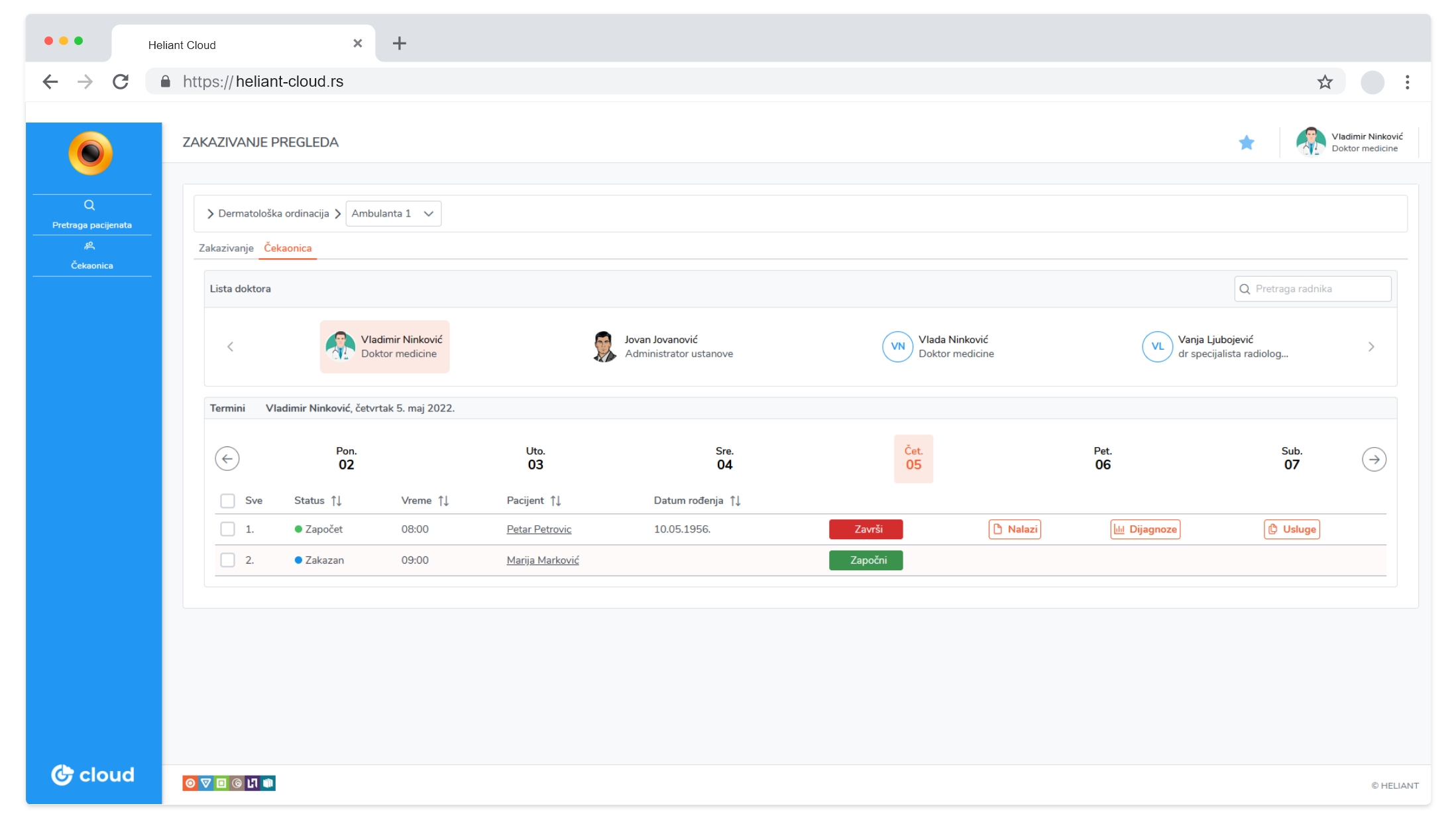 A physician has the opportunity to browse the patient data, inspect and change the file (record), examine the patient and write a report. Patients' data can be browsed on the basis of several criteria (name, surname, Personal Identification Number, diagnosis, address, etc.). As part of the examination, the doctor creates medical reports by filling in pre-defined forms that are designed to simplify the work process. Reports are kept within the patient's electronic record.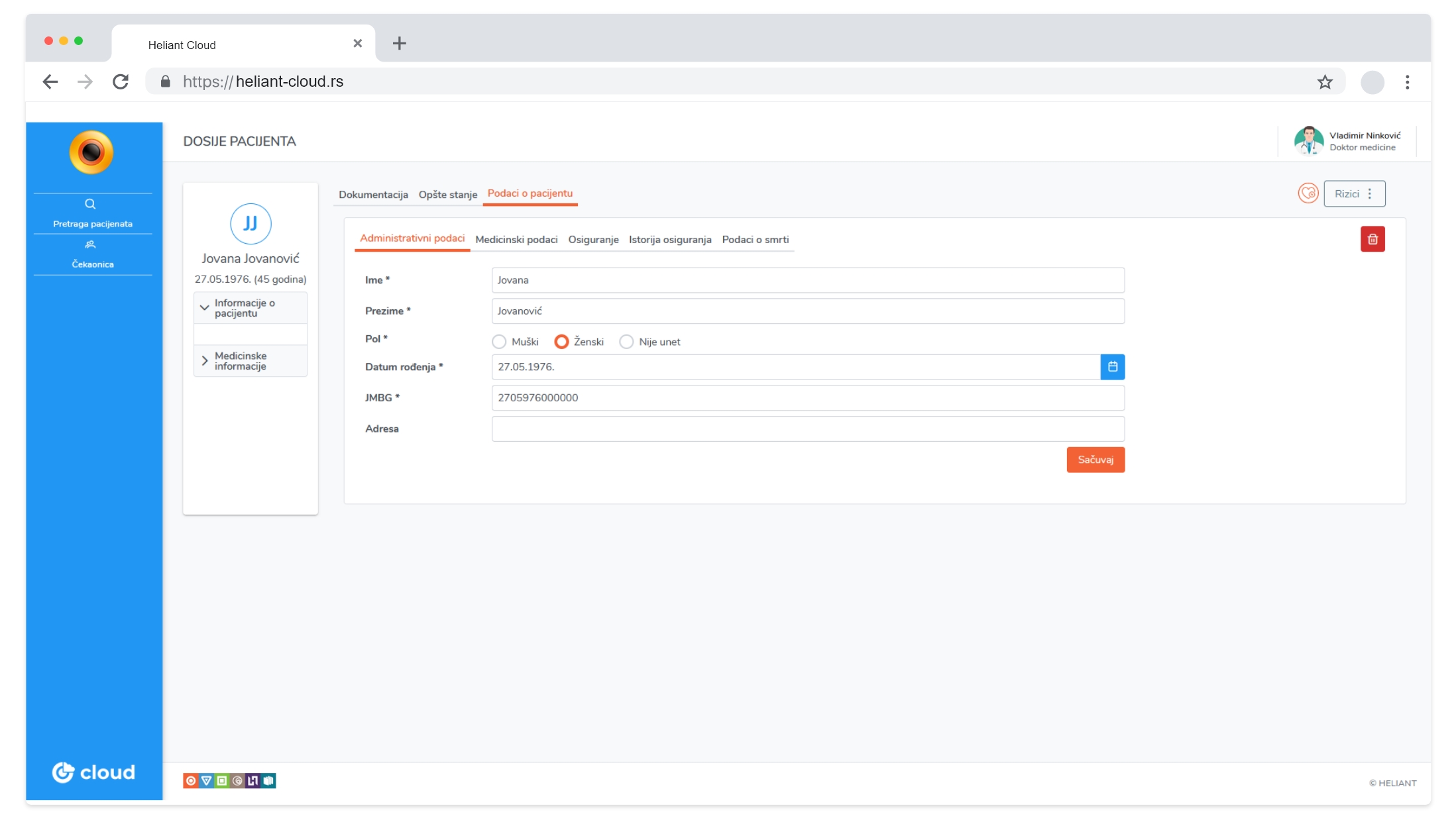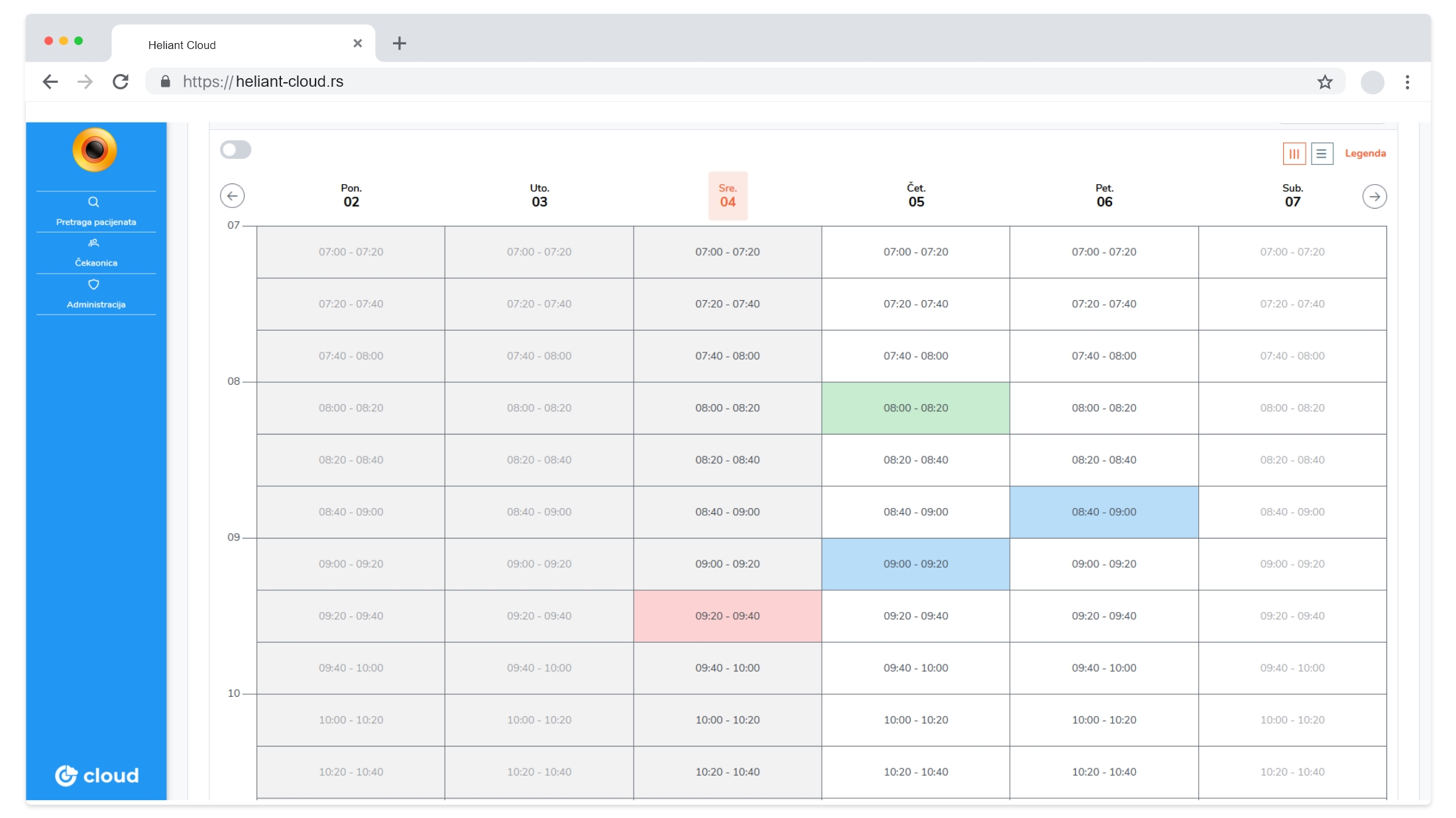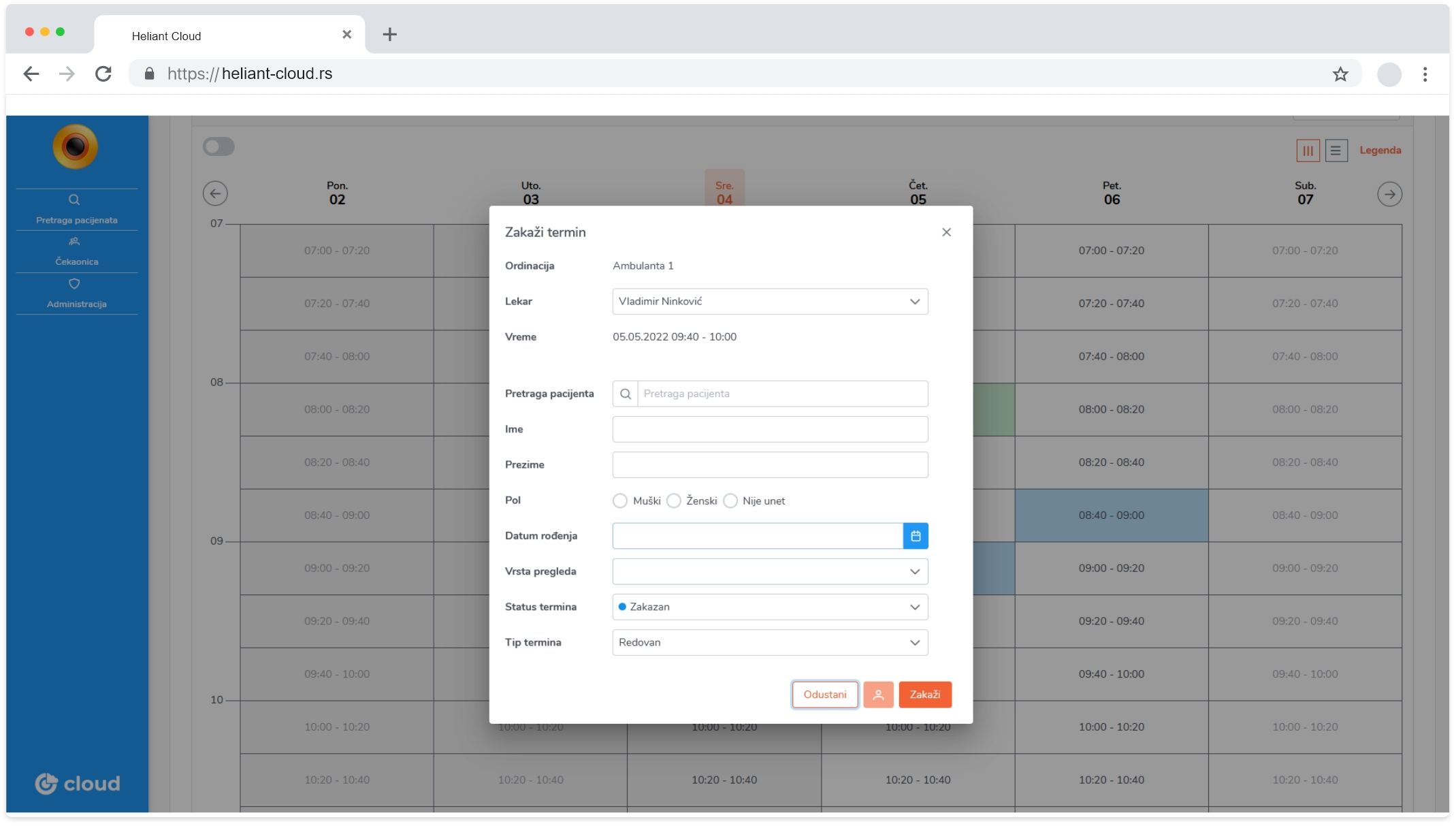 An administrator has the ability to configure the program through a user-friendly menu. During the initial configuration, the healthcare facility information is entered, respective users, examinations, forms, printing documents, services, etc. There are also predefined packages within the Heliant Cloud repository that further facilitate the configuration process.
Schedule your presentation:
office@heliant.rs
www.heliant.rs
+381 11 785 4851
+381 11 785 4852
Makenzijeva 24 V