At the MEDIATE conference, which was held in the Palić student resort from October 27 to 30, the HELIANT company presented its health information system to the students of the

University of Belgrade School of Medicine

.
The "Medical Circle", a student organization of the School of Medicine in Belgrade, organized its second MEDIATE conference under the title "From student to medical expert". At this three-day event, medical students attended panel discussions where the keynote speakers were professors and experts from the School of Medicine in Belgrade.
Vukašin Radulović, a partner in the company "Heliant", delivered a presentation on behalf of the company about the adaptation of the Heliant health information system to the specifics of the UKCS Emergency Centre and the application of artificial intelligence in emergency medicine. Radulović's presentation was an excellent introduction to our interactive workshop, led by Danijela Marković, deputy head of Heliant information system implementation process.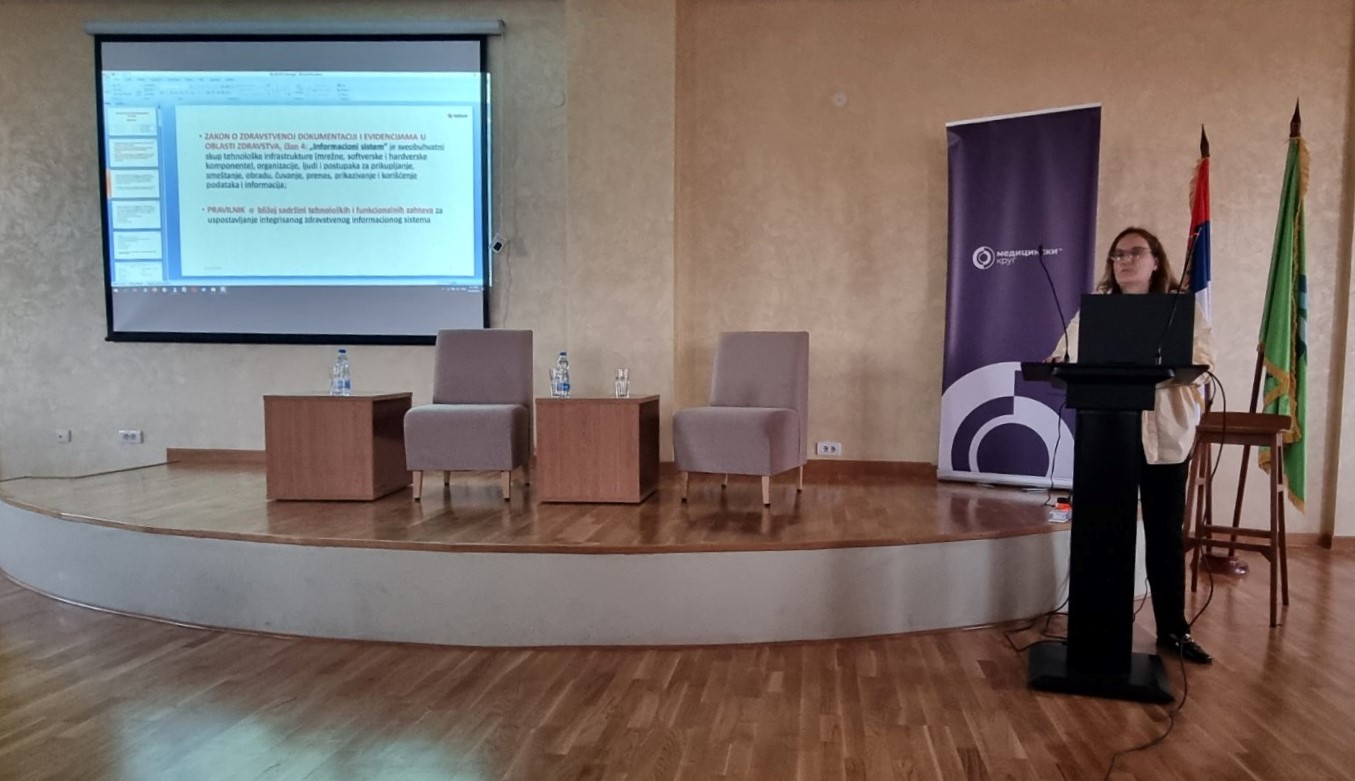 The aim of the workshop was to familiarize medical students with the basic legal regulations in our country – on which the health information system Heliant is based, and to present them various functionalities of the system – from basic to more advanced – such as clinical pathways and registries. The basics of using the Heliant health information system were also presented, which included logging in, setting up an account, an example of documentation preparation, printing, reviewing patient files, etc.
In addition to our lecture and workshop, the panel "Emergency centre – touch of life and death" was held on the same day, where lecturers Assistant MD/PhD Marko Ercegovac, MD/PhD Bojan Jovanović and MD/PhD Predrag Mitrović presented interesting cases from the Emergency Centre's work activities. The company "Roche" held two workshops, one on the topic of improving the process of breast cancer screening and the other on pursuing a career in their company, which was an opportunity for students to ask anything they wanted to know.
The issues how to choose the right field of specialization, challenges in surgery, how to write a scientific paper and how to pursue further training process of medical doctors in Serbia and worldwide were also discussed at the conference.