On Thursday, October 26, 2023, the Institute for Occupational Medicine of Serbia "Dr. Dragomir Karajović" celebrated its 70th anniversary. On that occasion, the "Heliant" company was presented with a certificate of appreciation for the help and support we provided to this institution during the past years.
This important jubilee was marked by a ceremonial academy, held at the Ilija M. Kolarac Endowment Building, when a certificate of appreciation was presented and awarded to dear friends and associates who were with the Institute in the most beautiful and difficult moments of the very challenging last decade of its existence.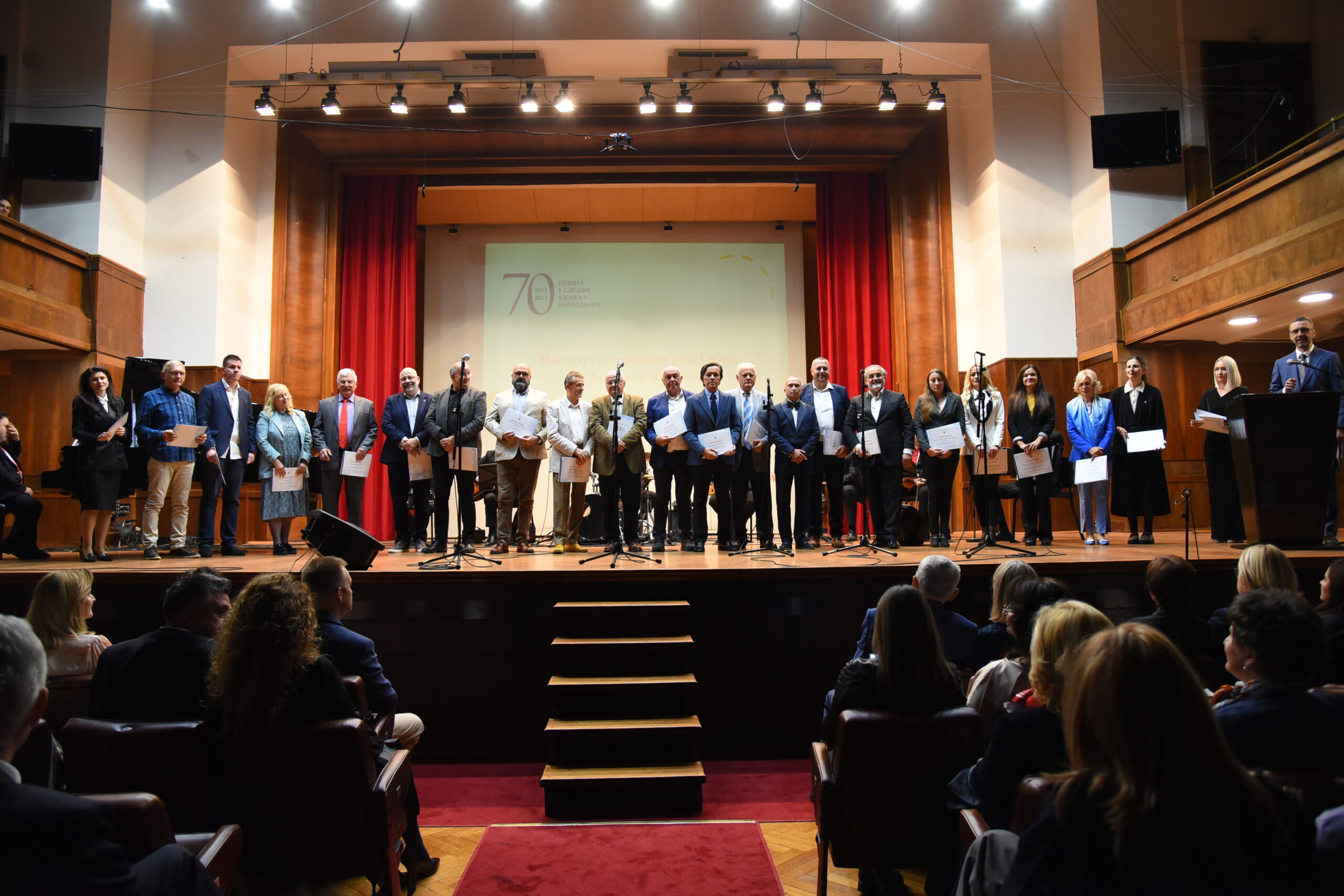 The Institute thanked Vukašin Radulović, a partner in the company "Heliant", and Danijela Marković, deputy head of implementation of the Heliant software, for their exceptional and selfless help during its regular work activities and during the covid work regime. At the presentation of the certificate of appreciation, the Institute representatives emphasized how much advice, instructions and help provided by Heliant team meant to them, without which it would not have been possible for the Institute to carry out all the healthcare activities and processes.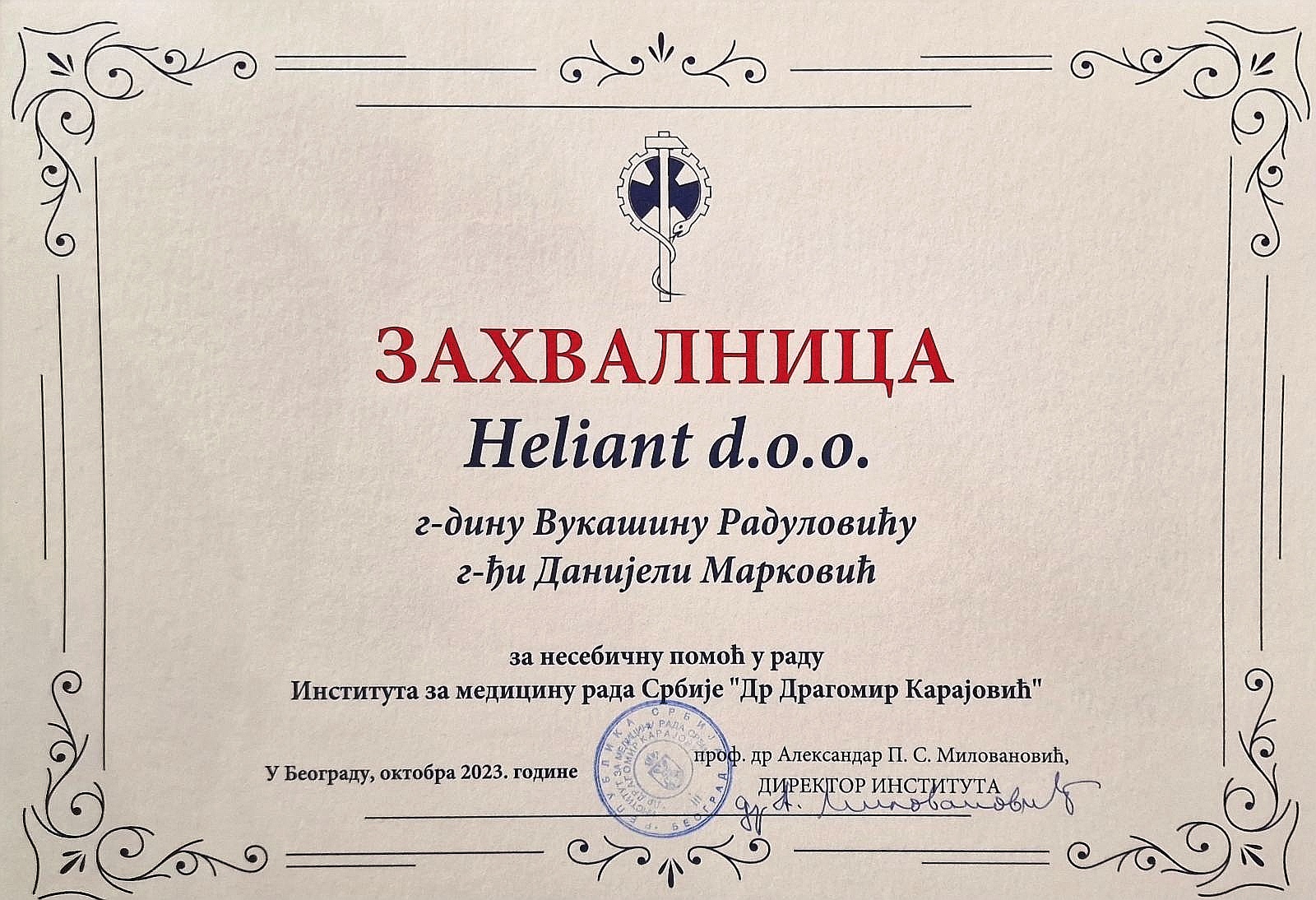 The Institute of Occupational Medicine of Serbia "Dr. Dragomir Karajović" was founded in 1953 at the Faculty of Medicine, University in Belgrade as a Clinical Centre for Occupational Diseases. At the time of its establishment, it employed 2 doctors and a total of 7 employees, and at the end of 1990, at its peak, it employed 204 employees. The need for preventive activity, which was particularly emphasized shortly after the establishment of the Institute, has remained one of its essential features to this date.