Heliant launches its new product, Fibi, which will ensure easy, clear, intuitive analysis of all electronic databases of your company, by means of visualization. Fibi helps you to look at your business from new angles, in a deeper and more comprehensive manner, and to make the best decisions based on the knowledge gained in this way.
This platform for smart business decisions (Business Intelligence), based on the latest technology, completely changes your views on business.
You can cross-reference, view and analyze a lot of information in one place in different ways in real time. They will help you improve productivity, reduce costs and plan more efficiently.
Converting data into knowledge
Fibi represents a new step in the development of the company "Heliant", which has been developing health information systems for almost two decades, in which field it has been a leader in the domestic market for a long time now.
The company "Heliant" has applied huge knowledge and experience gained in working with very complex requirements of healthcare facilities on a new platform, which will now be able to be applied by companies outside the healthcare system.
At this moment, when our healthcare is struggling with perhaps the biggest challenge in its history, the largest healthcare institution in the country – the Clinical Centre of Serbia, was the first to install the Fibi platform.
"Today is a time of data As much as we have faced the problem of not having enough information in the past, there is too much of it today. Fibi helps make this amount of data no longer a problem, but new knowledge, acquired with the help of a lot of information we already have. We will gain new knowledge by using this data, cross-referencing, and drawing conclusions from which we will make the right business decisions. With the new product, the company "Heliant" starts the transformation of data into knowledge", says Vukašin Radulović from the company "Heliant" about the scope of the Fibi application.
He adds that the business strategy of the company "Heliant" is such that it develops solutions for its partners, "tailored to their needs", respecting all their specifics, and that Fibi will be developed in accordance with those requirements.
The company "Heliant" is launching a completely new product, but at the same time increasing the use value of its existing information systems – Health, Moneo i Infolab LIS – which are used by hundreds of healthcare facilities in the country.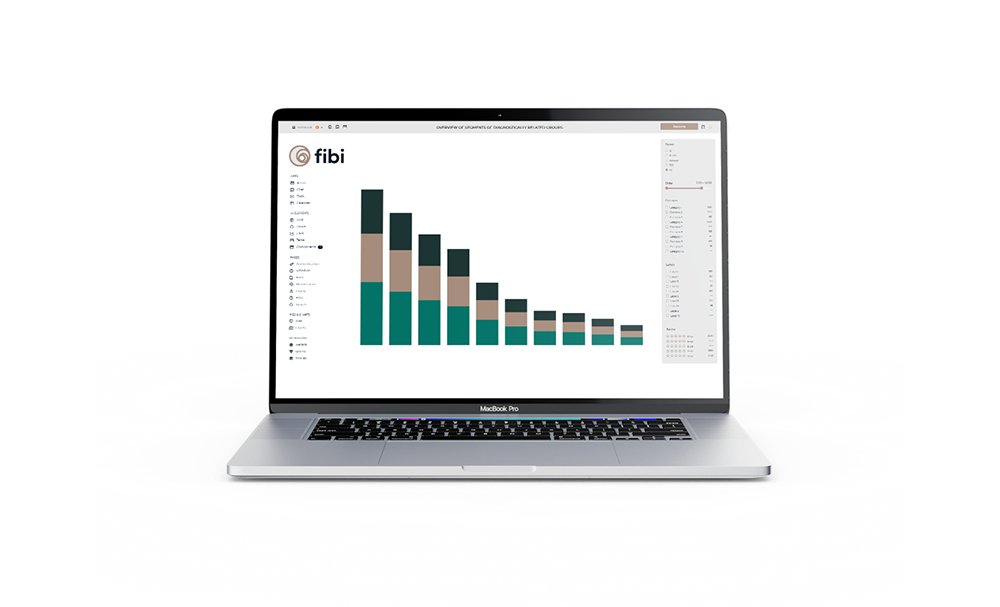 "Heliant" has already shown many times that it recognizes the needs of its users and that it efficiently adapts its information systems to their requirements. The company also worked on the formation of the largest, national health databases. Valuable experience, created from such demanding projects, has just enabled the development of a new product that turns the latest technologies into a useful tool for even the most complex business systems.
For various types of devices
Fibi takes, transforms and adjusts data from databases, excel spreadsheets or any other electronic source. This process is known as ETL (extract, transform, load), during which data is taken, adjusted and loaded into a form that is ready to be displayed.
Such customized data are not only graphically displayed through data visualization, but also analyzed in real time.
Heliant's analytical team used the industry-leading IT tool Tableau to develop this application, which simplifies even the most complex data set and provides users with a clear picture of it.
Fibi combines various data sources for various types of devices – e.g., dashboard with the most important business data for PCs, mobile devices, etc.